Our great staff is ready to help you!
Terri Hollenbeck
Owner/Broker/REALTOR®
(785) 223-2947, or Email Terri!
"Being a Real Estate Owner/Broker is a perfect fit for me because I love people, I love community, and I love business. I got into real estate as a whim and love it more each year. I am in my thirteenth year of real estate and still learn something new every single day...and the auction business is so much fun I can hardly stand it! That has been a great addition to the traditional Real Estate." --Terri
Despite the full schedule that being a managing Broker & business owner entails, this wife, mother of 4 and Grandmother of 3, finds ample time to be a part of her beloved community. She is an Elder for the First Presbyterian Church of Wamego, the 2012-2013 Board President for the Columbian Theatre Foundation, and a mentor at Wamego High School. In her free time, Terri enjoys spending time with her family, which almost always includes a game or two of the official family sport of Pickleball, which is very serious business around the Hollenbeck/Crilly family. As a Gold Medalist in the 2012 Women's Doubles at the Sunflower State Games, Terri plays a mean game of Pickleball that can be attributed to practicing with her parents who have quite the collection of medals themselves. Terri is a graduate of the Flint Hills Leadership Program, Kansas Leadership Program, 3 years of Neighborworks Housing involvement, spent 5 years on the Fall River County Housing and Redevelopment Commission, and was a team member for South Dakota Rural Enterprise, Inc. pilot program for the entrepreneurial community grant program. As a self-proclaimed people lover which is the driving force behind her passion for the Real Estate Industry, Terri thoroughly enjoys helping her clients buy and sell their homes, ranches, farms and investments. Rest assured that Terri's passion and determination to help you succeed is her number one priority! Call Terri today!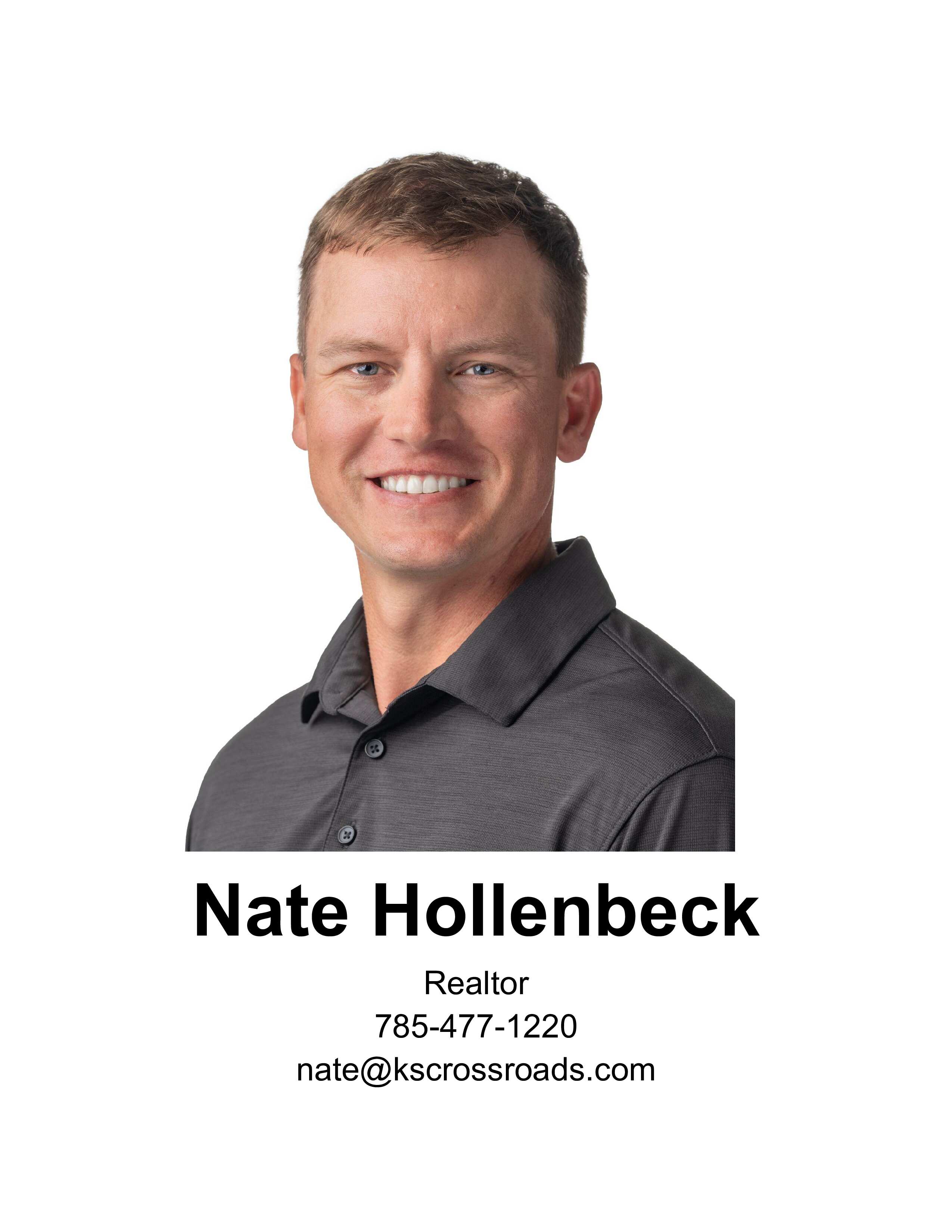 Nate Hollenbeck
RELATOR®
(785) 477-1220, or Email Nate!
Nate was born in Manhattan, and grew up in the Black Hills of South Dakota. Following high school, Nate went on to earn his Associates Degree in Fire-Science and later married his wife, Ashley, in the fall of 2008. The Hollenbeck's moved back to the area in 2011 where they currently reside in Wamego. Their family has grown with the birth of their daughter, Presley, who is the light of their lives. Nate loves to fish and is an avid sports fan; you can find him at most home Wildcat Football games! He also enjoys flipping houses, and has worked in the home construction industry in the past, which sparked his passion for becoming a Realtor. In addition to his Real Estate Endeavors, Nate is a full time firefighter for the Manhattan Fire Department. He enjoys working with his clients in order to best reach their Real Estate goals, whatever they may be. Success is his number one priority, and Nate will stop at nothing shy of satisfying his clients! Let Nate get to work for you today!
Jessica Hollenbeck
RELATOR®
(605) 890-0895, or Email Jess!
Jess was born and raised in the Black Hills of South Dakota until moving to Wamego her Junior year of High School. Wamego wasn't unfamiliar due to spending nearly every summer with her grandparents, Gordon and Rosemary Crilly. Although not on board with the move, Wamego quickly became home. Jess attended 4 different schools growing up and grew a passion for helping people readjust. After high school she followed in her parents footsteps and became a KSU Wildcat. Sharing an Alma Mater wasn't enough so she transitioned into the Real Estate world. The transition wasn't too difficult since her mother had been in the business for over 13 years. Now with over 3 years of experience she is well-rounded in all aspects of the industry. Jess is ready to help you buy or sell your next piece of Real Estate!
Joe Johns
Broker/ Listing Agent/ REALTOR®
(785) 539-0396 or Email Joe!
Joe is a third generation Manhattan resident. He is an Alumni of Kansas State University where he earned a Bachelor's in Business Administration. Joe has an impressive portfolio aside from his real estate endeavors which includes the family ice cream business, a Christmas tree farm, and managing a small herd of cattle, for starters. When this "Jack of all trades" isn't working, he can be found riding his horse or hiking in Wyoming, closely following the Kansas City Royals and all of the Kansas State sports teams, or spending time with his beloved family. Joe has had a successful Real Estate career that began in 1997. He has a strong interest in farm & ranch properties, as well as an unmatched expertise in residential & commercial properties. Alongside his individual transaction experience, Joe is also a successful Owner/Developer of a new housing subdivision in St. George and was an integral part of the commercial redevelopment of downtown Manhattan. With a passion for providing personal attention to each transaction he is a part of, Joe will stop at nothing short of ensuring his clients a positive and successful Real Estate experience. Contact Joe today!
Jared Cox
REALTOR®
(785) 458-9173 or Email Jared!
Jared was born and raised in Fostoria Kansas and went to Blue Valley High School. A graduate in the class of 1999 he spent 6 years renting in various location before he bought his first home in Fostoria. Since 2000, Jared has always had a second job building decks and remodeling which helped him buy and remodel his first home. In 2008 he met his beautiful wife Tiffany and they bought 5 acres to build a house on in 2010 just north of Westmoreland. During the construction he realized building and managing construction was something he had a passion for. In 2012 he started buying rental properties and fixing them up including the first one in Westmoreland that he bought from Crossroads Real Estate and Auction. Late in 2013 Jared started his own company, Dream Builders LLC with his wife Tiffany and started building their first house to put on the market in 2014. In July of 2014 Jared and Tiffany welcomed their first born son, Kanon Cox to the family. After the first house sold Jared realized that he could better serve his company and future by getting his real estate license. While playing and taking care of his new son he found the time to study and get his license in December of 2014. Picking a company to work for was rather easy for him as he had already purchased 2 properties from Crossroads Real Estate and Auction. Jared has a background in remodeling, new construction and property management. He is ready to use his skills to help others find their new homes and rentals. He has also developed some outstanding resources for all your home needs. Give him a call today, he is ready to help you with all of your real estate needs!
Andrew Sylvester
Auctioneer, REALTOR®
(785)-456-4352 or Email Andrew!
Andrew has grown up in the flint hills. He has a family farm east of Wamego and a beautiful wife where they raise 3 boys that keep them busy. Andrew is new to the Real Estate world but a seasoned auctioneer. Auctions are his passion! He sells cattle in Salina every Thursday for Farmers and Ranchers. He is very knowledgeable in the agricultural industry. Give Andrew a call today for all of your Real Estate needs.
Niki Modean
REALTOR®
(785)-456-5903 or Email Niki!
Niki was born in Nebraska and her family relocated to the Manhattan, KS area during her grade school years. She graduated from Wamego High School and shortly thereafter met her husband and best friend, Joe. They have been blessed with two children who both attend college in Manhattan. Having physically built and sold five new, beautiful homes during their 25 years of marriage with the help of her father-in law, Niki understands what the construction and sales process looks and feels like. She has accumulated a wealth of knowledge over the years. In her free time she enjoys spending time outdoors, sports, and relaxing with her family. Niki looks forward to building and maintaining positive relationships with her clients. If you are looking for a personable, honest and trustworthy agent please call Niki today!!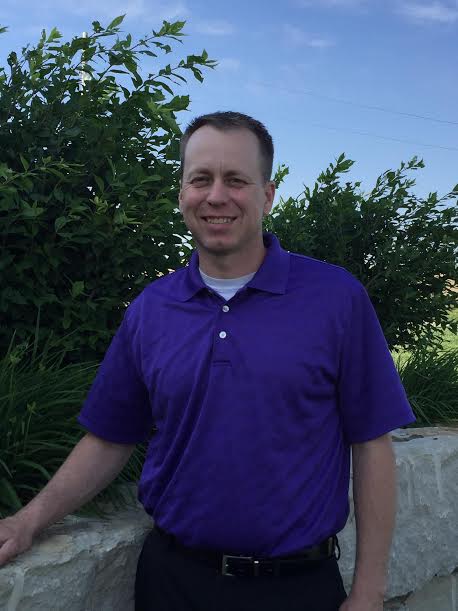 Bill Disberger
REALTOR®
(620) 921-5642 or Email Bill!
Bill grew up in Council Grove on a family farm and agricultural supply business. He attended K-State where he completed degrees in Ag Education and Animal Science. After graduation he worked at Hutchinson Community College as an agriculture instructor and recruiter. Directly, he comes to us from spending five years in admissions at K-State working with students of all kinds. After going through the process of selling, buying, and building of his own residences he understands the needs of potential buyers and sellers and looks to make that experience a smooth and enjoyable one. When he isn't spending time helping clients you will find him spending time with his wife and two boys, on a golf course, or in his shop.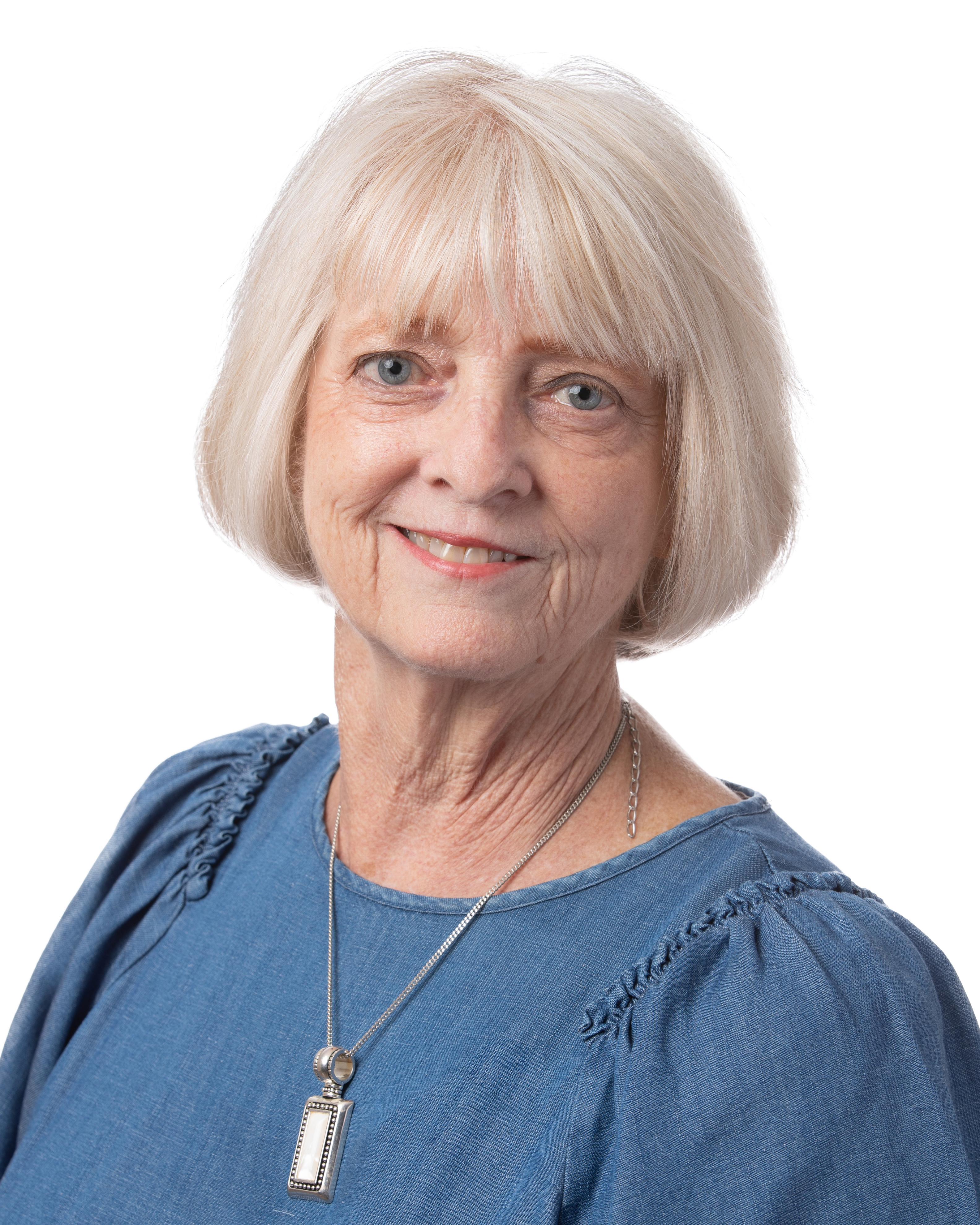 Claudia Luthi
Associate Broker®
(785) 410-0209 or Email Claudia!
Claudia Luthi has been a professional real estate broker for over 40 years. She believes buying and selling real estate is an important financial decision which requires working with an experienced, full time broker. Claudia has the commitment you can rely on to make your transaction go smoothly. She enjoys being a creative problem solver. Her experience includes all aspects of real estate but she especially enjoys working with first time buyers and families relocating to Manhattan and surrounding areas as a Buyer Advocate. Other areas of expertise include commercial, new construction, and rural properties. Claudia feels it is important to give back to the community and has served on the Manhattan Emergency Shelter Board, volunteered as a CASA, court appointed special advocate for children, and volunteered for the American Red Cross. When not working, Claudia enjoys hiking the trails around Manhattan and spending time with her family which includes four grandchildren! Claudia strives to be the Real Estate Professional you can rely on to go the "extra mile".
Jim Swarts
Realtor®
(785) 410-9610 or Email Jim!
Jim has worked in all facets of real estate for over thirty years, which has allowed him to build a loyal clientele. Jim demonstrates patience, perseverance, integrity, and willingness to listen. He assesses a client's specific needs and providing a full range of options to suit both lifestyle and budget. Jim views a person's home as an extension of their personality. His background in real estate development, includes working with residential and commercial properties. He offers a professional, high level of personal service to his clients. Jim is a graduate of Texas Tech University with a degree in Engineering. Jim was born in Michigan and grew up in Houston, TX, Jim is proud to make Manhattan, KS his home. He enjoys spending time with his wife and grandchildren and enjoys playing golf and tennis.
Cassidy Swicegood
Realtor®
(785) 236-1381 or Email Cassidy!
Cassidy grew up in the Manhattan area with a strong background in agriculture. Her family owns a registered cow/calf operation and Cassidy continues to grow her own herd as well. She and her husband, Jed welcomed their daughter, Eleanor in Nov. of 2017 and built their own home north of Alma. Cassidy and Jed enjoy buying and flipping real estate. Before she became a Realtor, Cassidy trained to be a home inspector in 2015, which broadened her knowledge and understanding about structures and how they should be built. Coming from a family of successful small business owners in the Manhattan community, she knows what it takes to exceed customer satisfaction and realizes how important it is to get the deal closed!
In Loving Memory of Barbara Torrey
Barbara was a devoted mother, wife, daughter, sister, grandmother and friend. She built a many chaptered career that took her from the halls of Wamego High School, where she served as a part-time custodian, to success as a real estate broker at Barbara Torrey Real Estate, with many stops in between. Barbara was a 4H sewing leader, a member of the Cottonwood Community EHU, the Wamego Historical Society, and the Wamego Chamber of Commerce. Barbara was a woman of great character; kind, hard-working, pragmatic and optimistic. She was a risk-taker and adventurous. When her sons were young, she'd take them trapping before school and hunting after, often walking miles in the snow. She was a devoted wife, nursing her husband Jim with love and patience through a lengthy illness. Barbara also cared for her mother in her elder years. These experiences led her to become a medical missionary, embarking to Africa to fit people for eyeglasses, sailing down the Amazon to provide indigenous people with basic medical care, and other adventures. Barbara was a woman of great faith and she was a supportive member of Mt. Calvary Lutheran Church, where she served in a leadership role. An accomplished cook, gardener, farmer and friend, Barbara was sought out for her wisdom and her good company. She had a great sense of fun, and enjoyed her family, and people from all walks of life. Barbara was interested in everyone. Of all her accomplishments, Barbara regarded her children as the greatest. She was a wonderful grandmother and very kind to her daughters-in-law.